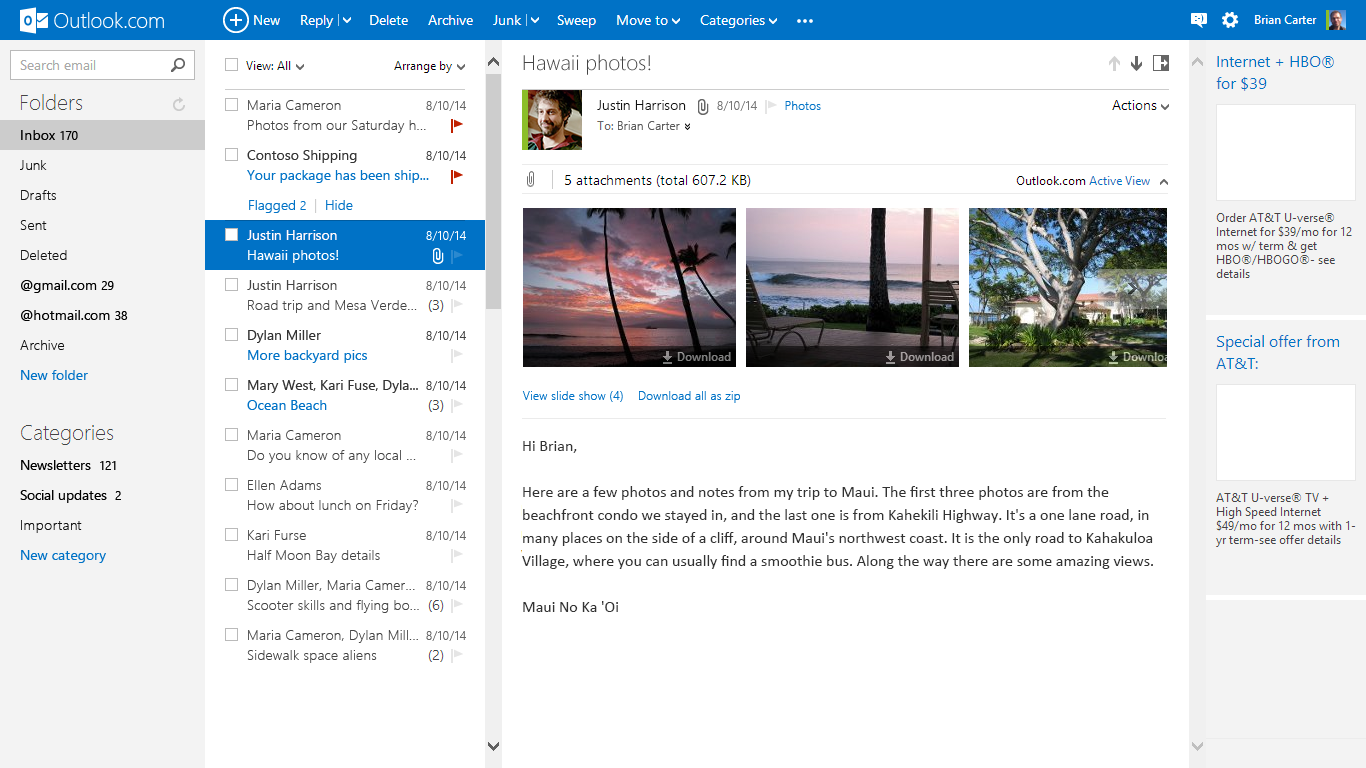 Microsoft 2012
Outlook.​com
As a UX designer on a team with PM, Engineering, and Research, I designed product features for Hotmail, Outlook.com, and later Office 365, including conversation threading and categorization of incoming mail. I also designed the online People experience, worked on pixel-perfect baselines and grids, and generally aligned and proposed new patterns.
I designed features & layouts informed by international user testing
The redesign of Hotmail into Outlook.com introduced conversation threading, categories, and other new features to several hundred million users. My work was informed by user needs via international user testing and walking users through UX options in the lab. This user research informed my designs. We also designed and tested first-run, opt-in, and feedback experiences.
I also designed the People experience and shared components
I redesigned Hotmail contacts into the new People experience. Users have multiple personas across a variety of online networks and my designs focused on providing the ability to link those personas to one person, as well as update the experience to something more than a list of contacts. In addition I worked with the Windows team to align experiences.
A pixel perfect grid via collaboration and design principles
I worked with Design and Engineering to apply a pixel-perfect grid. With multiple designers and engineers working in different areas, getting baselines and boxes to align across features is nontrivial. Many features have open-close states or on-off states, and alignment required effort. I worked with developers and Test to ensure production matched designs.
"Outlook is gorgeous. It's the best-designed web email service I've ever seen.
Outlook.com was well received. Several of the features I worked on were shown prominently in Microsoft's Get Going TV campaign, with music by Macklemore & Ryan Lewis. In 2012 Slate said "Outlook is gorgeous—it's the best-designed Web email service I've ever seen."